On our partner site youcann.de, you can get the blood collection sets delivered free of charge for a protection fee.
Please make sure that your name and date of birth are on the tubes, that the order form is complete (doctor's name and address) and signed by you and the doctor. The more data you can provide us about your previous diagnosis and previous and current treatment, the better the laboratory's result interpretation will be. The blood should be in the laboratory within 48 hours at room temperature (~25°C). Normally, shipping with the postal service is sufficient in Germany.
In case your doctor has not heard of maintrac yet, we have attached some initial information. You are also welcome to forward him to us (+49 172 3205601, info@dmb-diagnostics.de) for more detailed information.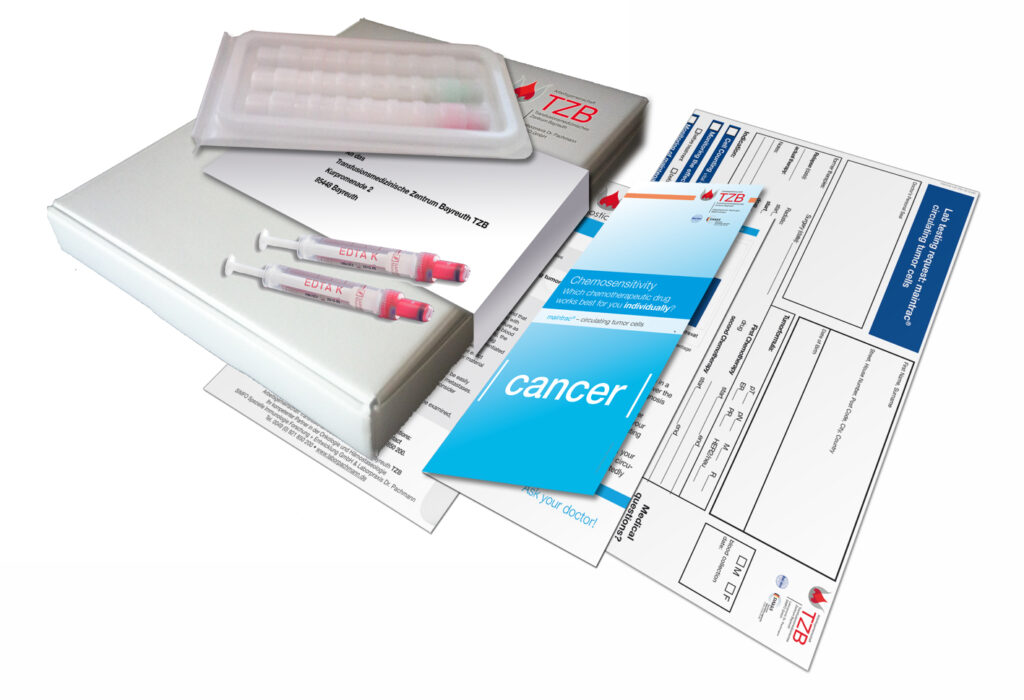 Blood collection kit and transport boxes
Here you can order the blood collection kit!
Content: (can vary depending country and legal requirements)
2 x 7.5 ml EDTA Blood collection tubes
Laboratory order form
Information for the physician
Thermo box with 2 tube wells
Fleece paper 2x
Styrofoam protective cover
Shipping carton