Prostate cancer is the most common type of cancer in men. The likelihood of developing it increases with age. Prostate cancer is generally less aggressive in most cases. Additionally, it grows very slowly over many years. As a result, the risk of "over-treatment" in these low-risk patients is significant. This has led to the development of an "active surveillance" approach, known as the "watch and wait" concept.
"Wait & Watch" Concept
This approach involves purely monitoring the situation. Active treatment is not initially pursued, but the tumor is closely observed. This strategy aligns with guideline recommendations for prostate cancer in patients aged 70 and older, with well-defined prostate tumors and a life expectancy of under 10 years. For these affected men, undergoing treatment would be a significantly greater burden compared to waiting and still being able to respond in a timely manner.
maintrac® – The Ideal Monitoring Tool
"Wait & Watch" patients with prostate carcinoma can be effectively monitored using maintrac®. For this purpose, the number of circulating tumor cells should be measured every 3-6 months. This is an exact quantitative value, unlike genetic markers, and allows for comparison with previous cell counts. If there is a significant increase in cell count, this signals the need for the doctor to employ further diagnostic methods to potentially initiate additional or new targeted therapies.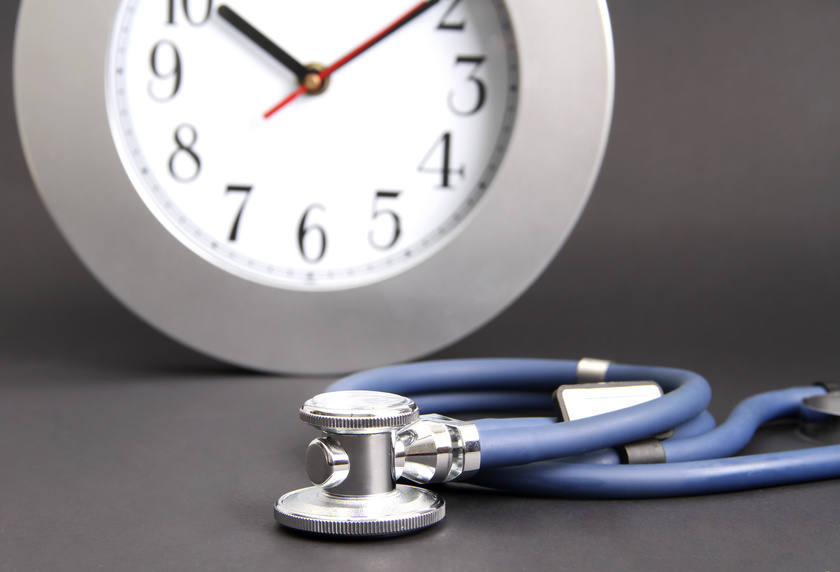 Read here to learn about other treatment options for prostate carcinoma and how maintrac® can contribute to treatment.
There is also the added option of monitoring prostate-specific antigen (PSA) or prostate-specific membrane antigen (PSMA) in the surveillance situation. PSA and PSMA are proteins predominantly released by prostate cells and can be used in disease progression monitoring. maintrac® can also specifically search for cells with these markers, and if an increase in cells with these tumor markers is found, it becomes a reason for further medical examinations.
With maintrac®, you have an ideal companion that provides early information to potentially perform a very burdensome operation at the right time.